Disciple.Tools - Mobile App Extension
Description
Install the Plugin
To use the Mobile app on your phone you must have the mobile app plugin installed on your Disciple.Tools instance.
The Disciple.Tools – Mobile App Extension works in conjunction with the Mobile App found in the App Stores. This plugin enables a Disciple.Tools system to receive connections from the mobile app.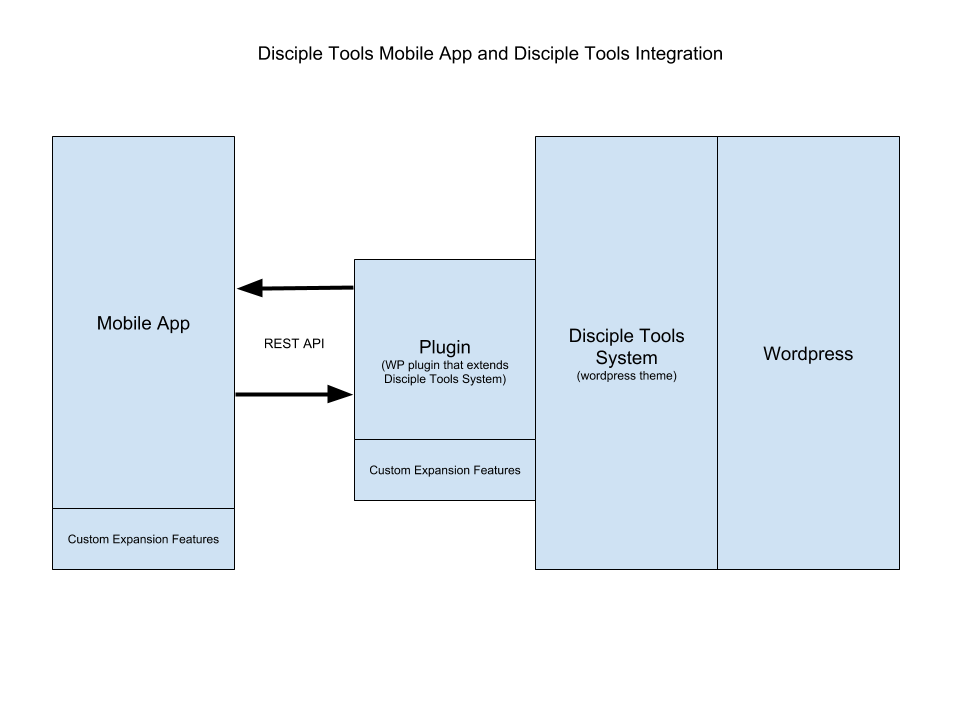 Download the app
Download the mobile app from Apple or Android stores. You will need the URL, username, and password for the Disciple.Tools system you are connecting to.
Github Repo
Installation
(Required) You must have Disciple.Tools Theme installed before using this plugin. Once Disciple.Tools is installed, you can use the normal Plugin system to install the plugin.