In October, we held the first ever Disciple.Tools Summit. It was a great experimental gathering that we intend to repeat in the future. We want to share what happened, what the community thought about it and invite you into the conversation. Sign up to be notified about future events at Disciple.Tools/summit.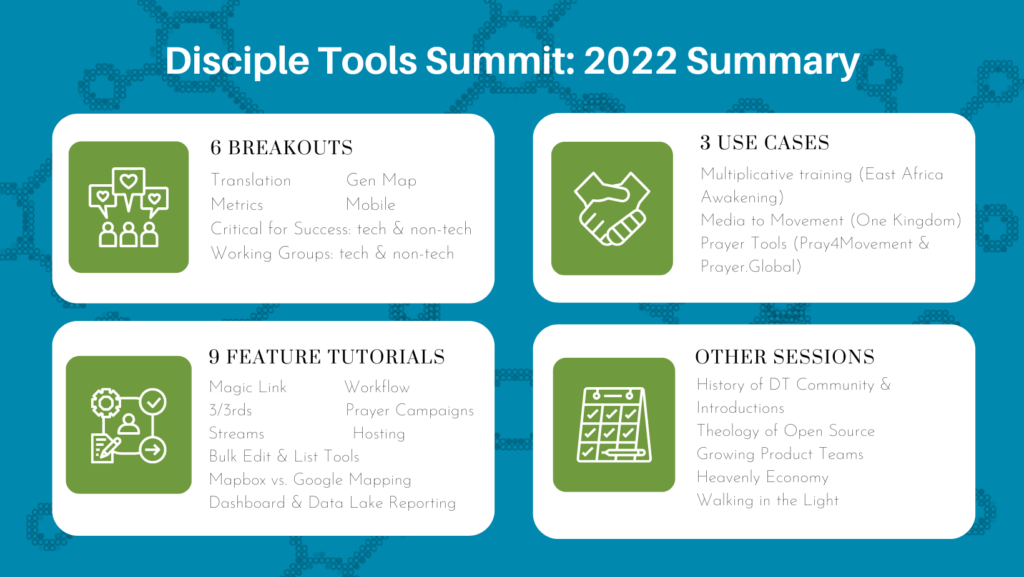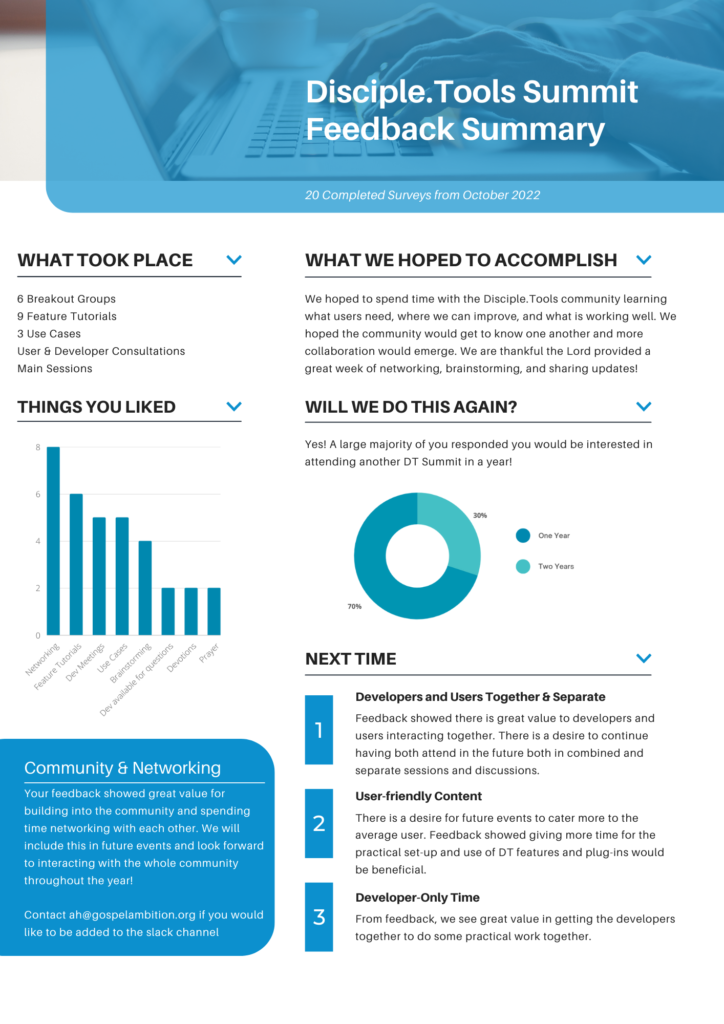 We've captured all the notes from the key breakout sessions and hope to make them public soon. We used a framework of discussing the current state of a given topic and what is good about it. We then continued into a discussion around what is wrong, missing or confusing. Conversations that led us to several "We must" statements for each topic, which will help lead the community forward.

Starting in 2023, we plan to hold regular community calls to demo new features and use cases.