Exporting
Head over to the Utilities (D.T) > Exports tab.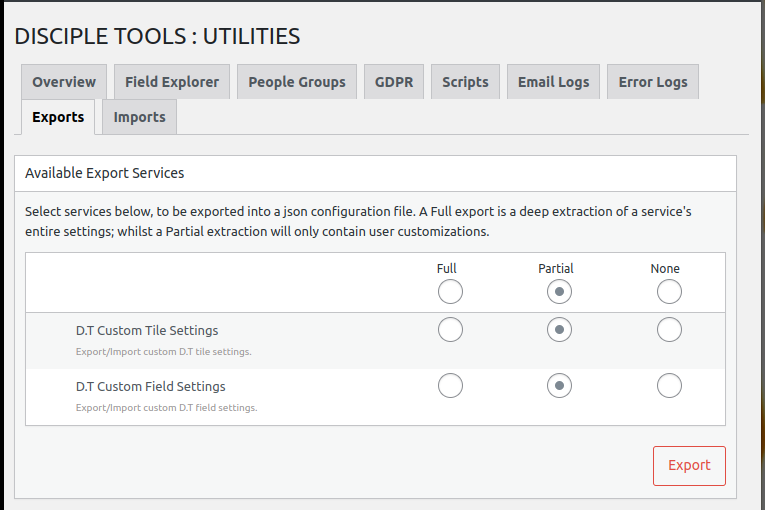 Here you can export the customizations you've made to Disciple.Tools.
At the time of writing, we can export "Tiles" and "Fields". Leave the options set to "Partial", this will just export the changes you have made as a user. This includes new fields or tiles created, and any changes to existing fields like new options and changed names.
Selecting "None" will keep the settings out of the export. Selecting "Full" will export everything you've changed, but also copy all fields and tiles set by D.T and any installed plugins. We don't recommend importing from a "Full" export as it makes all fields show up in English for other languages.
Click export to do download a files that looks like "dt-1680253912.json"
Importing
Head over to the Utilities (D.T) > Imports tab.
Add your downloaded file and click "Upload File".



Next:
Click "D.T Custom Tile Settings" on the left; and on the right view and select the tiles settings you want to import
Click "D.T Custom Field Settings" on the left; and on the right view and select the field settings you want to import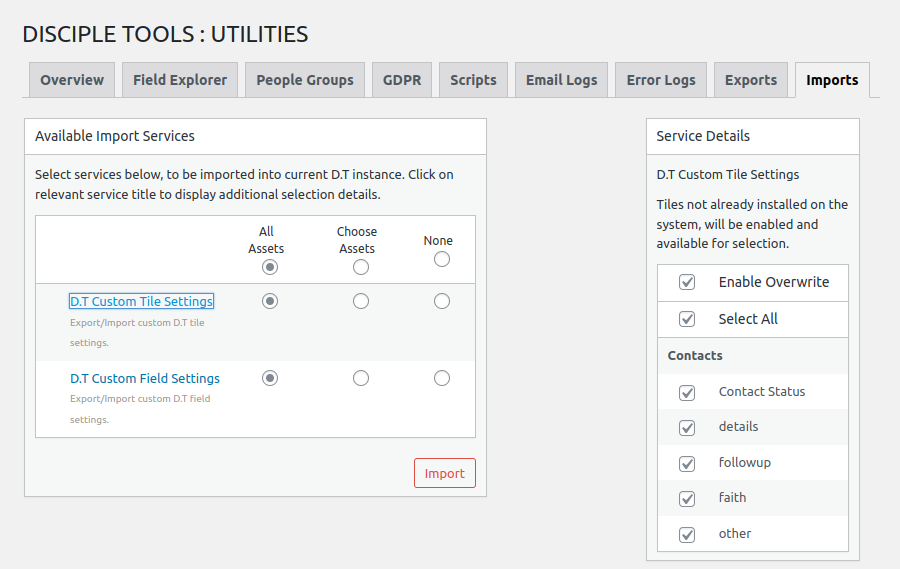 ---
Section Contents