On any record, use the "Admin Actions" dropdown > "View Record History" to open the history modal.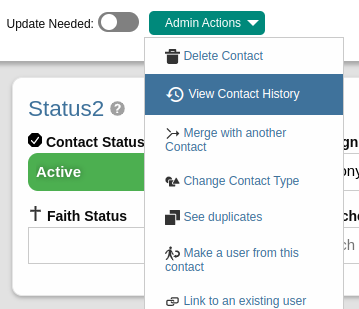 It gives a more detailed view of the record's activity, it lets us filter to certain days, and it lets up revert changes that were made.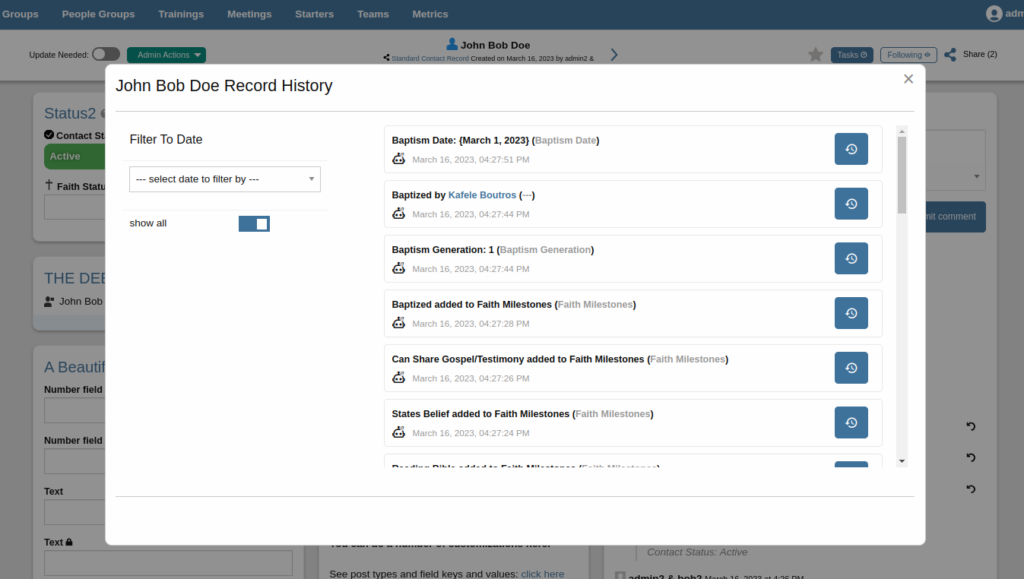 We can roll back the record's field changes. Select the last "good" activity and click the roll back button.

The Revert Bot will undo all the fields changed since the selected activity. Here we are undoing Anthony's updates.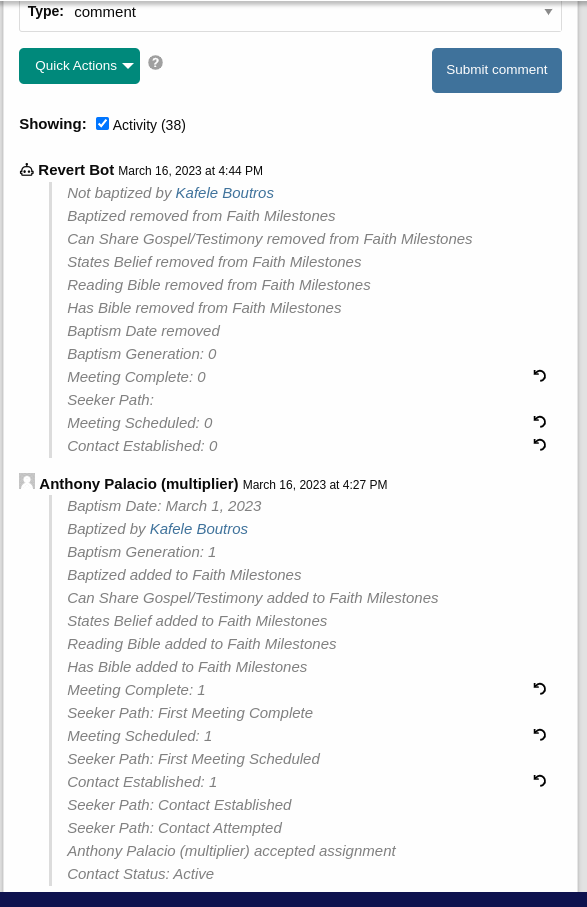 ---
Section Contents