Download and install the app on your mobile device.
(Ensure that your instance of DT has the mobile app plugin installed and activated)
Open the app on your mobile device.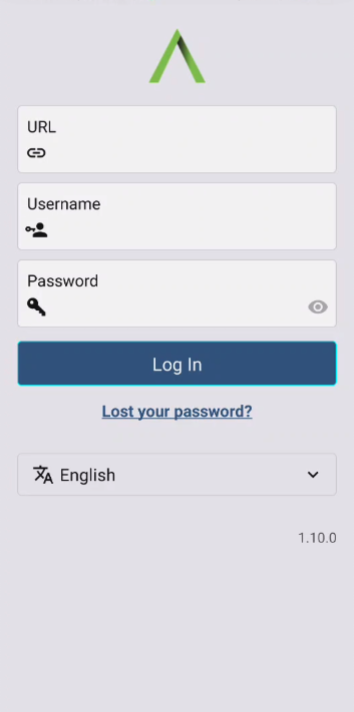 Sign in using your normal logins that you use on your instance of Disciple Tools.
Enter the URL eg. myinstance.disciple.tools (no need to use https:// etc. before the URL)
Enter your Username
Enter your Password
Click Log In
Use and enjoy the app!
NOTE: Clicking the "Lost your password?" link under the Login In button will redirect you to a "Get a New Password" form on your DiscipleTools instance. On that webpage, enter your Username or Email Address (associated with your DT instance), and click Get New Password. Once you have obtained your new password, return to the app and try signing in again.
At the bottom of the Login screen there is a drop-down list of languages that the app is available to be used in. Select the language that you want the app to use. If you choose a different language than the one that the app first loads with, then the screen will reload with the chosen language. If you do not want the newly selected language, then open the drop-down list again and choose the language you do want.
---
Section Contents